10 Easy Ways to Optimize Your Twitter Strategy
See on Scoop.it – Digital Marketing for Business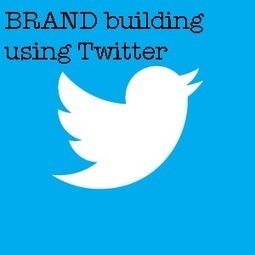 How to optimize your Twitter strategy to increase engagement, lead generation, and community.
1. Schedule Tweets
Make scheduling your social media posts part of your daily routine. Every morning, arrive at your office, pour a cup of coffee and schedule around 24 hours of social sharing and content curation.
2. 140
While 140 is a hard limit, the optimal length for generating shares and link page views is actually about 20 characters less.
3. Build Twitter Lists
Make a point of retweeting others to increase your own engagement rates. The easiest way to monitor some high-quality accounts for great content is to build Twitter lists.
4. Think 4:1
Write four Tweets of your own, and retweet someone else once. Sharing others links is a great way to make friends and build relationships.
5. Engage Thought Leaders
Engage high-value Twitter users by following them and sharing their best content. Click-through their links and comment on their blog.
6. Don't Stop at One Tweet
Sharing your business blog content on social media networks is never a one-shot chance at going viral or gaining page views.
7. Don't Hide You
Every great brand is at least a little human, and many of the greatest personal brands on Twitter aren't shy about who they are.
8. Don't Just Reply
When you hit reply on Twitter or start a Tweet with a user's handle, the content is only visible to you, the other party and any mutual followers.
9. Join a TweetChat
Twitter brings people together through TweetChats, scheduled times based on a common interest. For a full list of ongoing, active TweetChats, see here.
10. Adopt, Utilize and Create Hashtags
Utilize hashtags fully to increase the searchability of your content and connect with other users.
by Pat Owings
See on www.inboundmarketingagents.com