15 Minute Social Media Marketing | Business 2 Community
See on Scoop.it – Digital Marketing for Business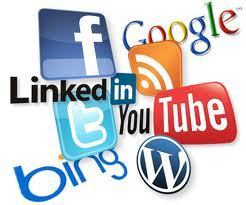 Do you have a dedicated social media person on your staff?
A few years ago, when businesses first began to hire young 'social media' experts to run their marketing campaigns, my first thought was to scoff. Getting paid to play on Facebook all day long? Sounds really hard (tongue firmly planted in cheek).
As it turns out, social media marketing really can be a full-time job. There may come a time in the near future when major businesses spend more on their Facebook and Twitter campaigns than on all other forms of advertising combined.
Fortunately, with a bit of know-how and dedication, it's simple to design a system that can reduce your social media marketing to just 15 minutes a day while still maximizing its effectiveness.
By Chris Wallace.
See on www.business2community.com