Google Tag Manager
See on Scoop.it – Digital Marketing for Business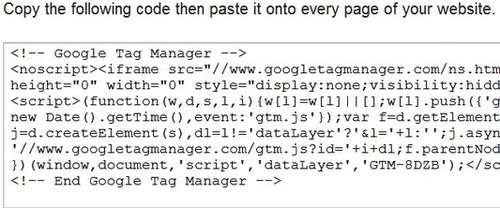 Tags generate metadata in website code to provide insights and make pages searchable within a site. Tagging pages within a site can cause challenges, however. Too many tags can slow a site and also render search within the site useless. Poorly applied tags can skew analytics. Finally, it can be rather time-consuming to add new tags. As such, many bloggers and site content creators do not tag pages at all, or do not do it well.
Many rely on smart #hashtagging of the social media updates that include site links.
Google aims to help take the pain out of tagging for everyone. In early October, 2012, they released the first iteration of Google Tag Manager, launched globally in English, initially.
See on osakabentures.com