Social Influence Marketing is Hot – Here are 6 Trends to Watch
See on Scoop.it – Digital Marketing for Business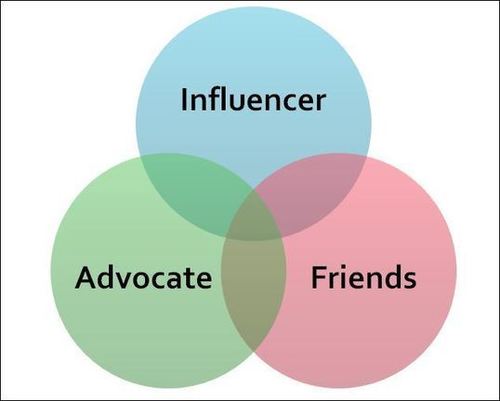 Another insightful piece by Mark Schaffer for his blog. This is a great article because it helps you to curate your audience, and discover if they are influencers, advocates or friends.
**Once you know this, there's lots of good information and strategy to help you manage, leverage and utilize this information for your business.
Intro:
"Social influence marketing is moving out of the experimental stage and into the mainstream. What's next?"
Here are a few highlights that caught my attention:
Moving out of the lab
Mark Schaffer:
"I recently met with Azeem Azhar, the very bright and ambitious founder of PeerIndex and he noted that in 2012, social influence marketing and outreach programs are moving out of the "experimental stage" and into mainstream marketing budgets".
Moving into the streets
Klout has developed a mobile app that pushes alerts to influencers, deals, upgrades and special perks, still in early stages but this is definitely moving forward
"move the conversation from "is social influence real?" to "how do we develop this as a competency?"
Connecting Online Conversations to Offline Buying Behavior
Many critics contend that online influence does not necessarily translate to offline buying behavior — but these dots are being connected very quickly.
In fact, it's already happening. Whether we like it or not………
Smart phones are going to auto-publish content to your Facebook timeline and other platforms —
**where we are shopping, what we are listening to, what we are viewing.
**So it's a simple matter of connecting your conversations with influencers to these actions.
*More and more search results are including recommendations from your friends, which will also support connections between online and offline behaviors.
Over time, an actual dollar value will be assigned to your "influence power."
Selected by Jan Gordon, covering "Curation, Social Business and Beyond"
Read full article here: [
See on www.businessesgrow.com