Google last off block? 6 Glasses With Integrated Displays That You Can Buy Today
Via Scoop.it – "#Google+, +1, Facebook, Twitter, Scoop, Foursquare, Empire Avenue, Klout and more"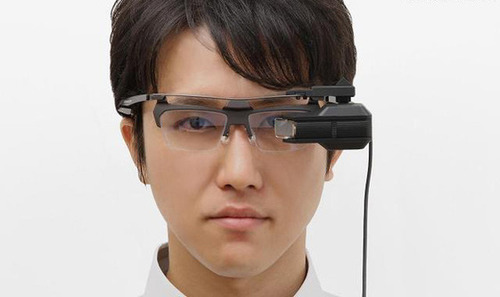 While Google's augmented-reality glasses are receiving immense attention — and scrutiny — they're certainly not the first pieces of eyewear to include an integrated display.
A company called Vuzix released its first pair of augmented-reality glasses, the iWear VR920, in 2009. The glasses contain two LCD displays that mimic a 62-inch screen sitting nine feet away. An add-on camera routes real-time footage of the real world to the LCDs, overlaying augmented-reality elements powered by LinceoVR software.
The Vuzix glasses were perhaps the first low-cost integrated-display glasses on the market that didn't outright suck. Nonetheless, that distinction hasn't translated into mass-market appeal and sales.
The same can be said for the Sony Glasstron personal video headset that was released in 1997. And even the 3-D monochromatic Virtual Boy with its powerhouse Nintendo pedigree couldn't entice gamers to shove over-sized glasses onto their faces for a more immersive experience.